Dakota Digital Fuel Level Sender - SEN-06-1
Please note: This item is currently on backorder and may take approximately 2 weeks before it goes out. You can still order it now and it will go out as soon as it is back in stock.

Automotive Fuel Level Sender with an adjustable float will accommodate most factory or aftermarket fuel cells*.
Resistance range: **10-180ohm.
* Top-mount applications only, without fuel pickup or return line
** Not compatible with Dakota Digital UTV gauges for Yamaha Rhino or Polaris RZR.
The SEN-06-1 is a 10-180 ohm fuel sender that can be adjusted to work with tanks ranging from 6"-23" deep. The sender has the standard SAE hole pattern and may work for most applications without drilling any additional holes.

---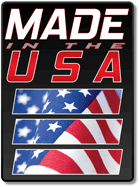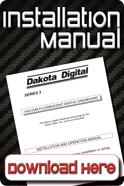 ---